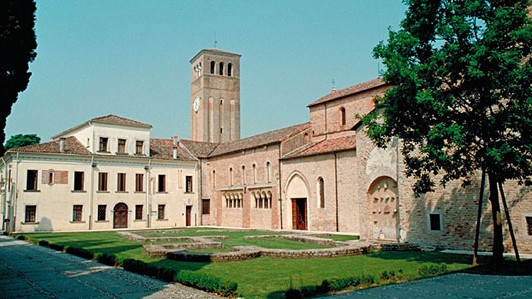 A VISIT TO THE SANTA MARIA MONASTERY
THE CHARM AND THE MYSTERY OF THE OLDEST ABBEYS OF EUROPE.
The Benedictine abbey of Saint Maria in Sesto di Reghena is one the most important  monasteries of the region. It dates back to the   VIII century, and it owns a remarkable collection of frescoes. It is surrounded by several streams and a lovely verdant surroundings.
OTHER EVENTS IN THE AREA
ONE OF THE MOST BEAUTIFUL ITALIAN VILLAGES: POFFABRO (PN).
This lovely village is made of stone and wood. In the old centre you will enjoy strolling among lanes which hide picturesque stairs, porticos and arches.  This gorgeous hamlet is in perfect harmony with its surrounding amazing environment.
PLACES
FRIULI VENEZIA GIULIA , SESTO AL REGHENA (PN)
INFORMATION AND RESERVATIONS
Lisa Martini
Tel. +378 0549 975 300
e-mail: lisa.martini@podiumnetwork.com
skype: lisa.martini_podium
[gmw_single_location map="1″ map_width="100%" map_height="300px" additional_info="0″ directions="0″ ]