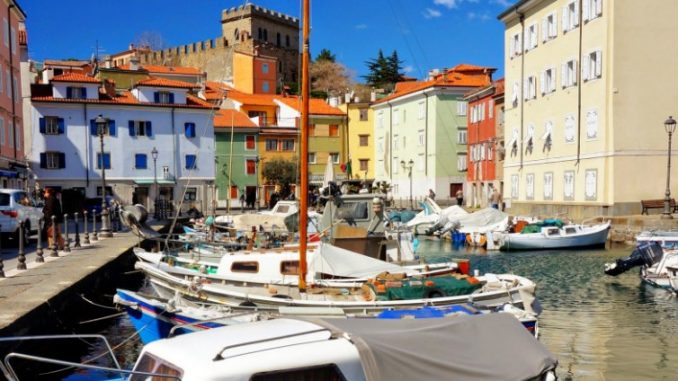 THE MAGIC OF BORDER TOWNS
A WALK IN THE WONDERFUL MUGGIA
Muggia is a splendid seaside old town, on the border with Slovenia. It was dominated by Aquileia until 1420, and afterwards belonged to Venice until 1797. Many vestiges from Venetian period can be seen in the whole old town. There is also a nice Carnival, still influenced by Venetian culture.
OTHER EVENTS IN THE AREA
THE WORLD'S  BIGGEST NATURAL CAVES, IN SGONICO (TR).
The Sgonico giant cave  goes back to  ten million of years ago, and it's an extended cavern that  holds the biggest hall in the world. This place is 114 m. high and 280 m.  long, and it's been included in the Guinness book of records on 1995.
PLACES
FRIULI VENEZIA GIULIA, MUGGIA (TS)
INFORMATION AND RESERVATIONS
Lisa Martini
Tel. +378 0549 975 300
e-mail: lisa.martini@podiumnetwork.com
skype: lisa.martini_podium
[gmw_single_location map="1″ map_width="100%" map_height="300px" additional_info="0″ directions="0″ ]