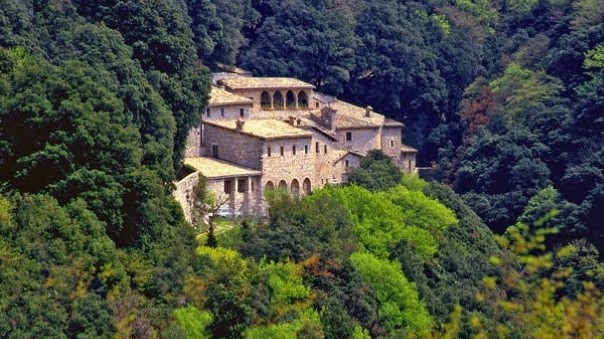 L'EREMO DELLE CARCERI
THE BREATHTAKING SAINT FRANCIS HERMITAGE
Above the magnificente town of Assisi lies one of the most evocative places where Saint Francis spent part of his time; the Eremo delle Carceri ( the hermitage of the carceri). This shrine is deeply immersed in the surrounding forest, and it's the perfect spot for those who are looking for some quite, inspiring and spiritual places, regardless its own religious beliefs.
OTHER EVENTS IN THE AREA
THE MOST BEAUTIFUL ITALIAN VILLAGES: SPELLO (PG).
In Spello you can breath the atmosphere of several historic periods: the Roman era,  the Middle Ages and the Renaissance. The main road, the Porta Consolare,  which leads to the old town is dating back to the Roman period, whereas in the historic centre  the main quarters, Posterula, Mezota and Porta chiusa,  are from the medieval period.
PLACES
UMBRIA, ASSISI, PERUGIA
INFORMATION AND RESERVATIONS
Fabrizia Lepri
Tel. +378 0549 975 300
e-mail: fabrizia.lepri@podiumnetwork.com
skype: fabrizia.lepri_podium
[gmw_single_location map="1″ map_width="100%" map_height="300px" additional_info="0″ directions="0″ ]