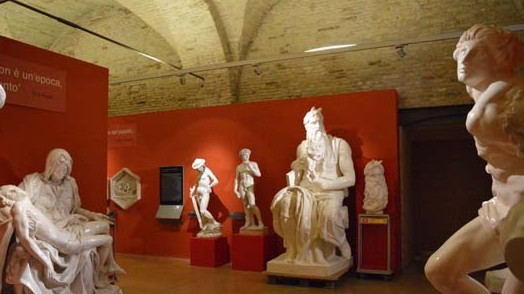 I TOUCH, THEN I SEE
THE TACTILE MUSEUM IN ANCONA
To the Omero museum you can  rediscover the sense of  touch.  Finding a tactile museum is quite unusual, and it's a very interesting experience. In this place you can touch by hand any of the exposed artworks.The museum is free.
OTHER EVENTS IN THE AREA
THE MOST BEAUTIFUL ITALIAN VILLAGES: OFFAGNA (AN).
In the Conero's backcountry lies the lovely village of Offagna. This hamlet is dominated by its majestic medieval citadel, dating back to the XV century. This fortress is a remarkable example of military architecture. It's currently hosting a permanent arms museum.
PLACES
MARCHE, ANCONA
INFORMATION AND RESERVATIONS
Silvia Simone
Tel. +378 0549 975 300
e-mail: silvia.simone@podiumnetwork.com
skype: silvia.simone_podium
[gmw_single_location map="1″ map_width="100%" map_height="300px" additional_info="0″ directions="0″ ]