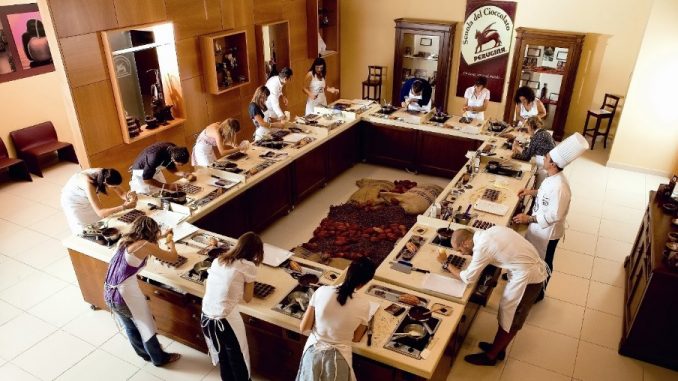 A GUIDED TOUR TO THE PERUGINA CHOCOLATE FACTORY
A SYMBOL OF THE ITALIAN CHOCOLATE
The Perugina chocolate museum is  an unmissable destination  for all chocolate lovers, and especially for the lovers of the popular "bacio".  This guided tour will lead you to  the Perugina Historical Museum, where you will learn about  the history of Luisa Spagnoli, the legendary lady who founded the label. A final chocolate tasting is expected.
OTHER EVENTS IN THE AREA
THE MOST BEAUTIFUL ITALIAN VILLAGES: TORGIANO (PG).
The origins of this old hamlet go back to the  Roman time, and they are linked to the legend of Giano, the two-faced god, to whom it was dedicated the ancient civic tower. Besides the tower, other remarkable monument are the city walls, dating back to the Middle Ages.
PLACES
UMBRIA, PERUGIA
INFORMATION AND RESERVATIONS
Fabrizia Lepri
Tel. +378 0549 975 300
e-mail: fabrizia.lepri@podiumnetwork.com
skype: fabrizia.lepri_podium
[gmw_single_location map="1″ map_width="100%" map_height="300px" additional_info="0″ directions="0″ ]